I just need to print something" won't make the computer waiting list get any shorter, nor will it bump you to the top of the list. #librarylife 
Today, I filled in at another branch. The funny thing is, no matter where you go, ALL patron problems/issues/confusion are the same.
Today the printers were out of order.  Signs were placed all over the place, even on the printer itself.
Still, calamity ensued.
 "I didn't see anything saying there was no printing."
 OH REALLY????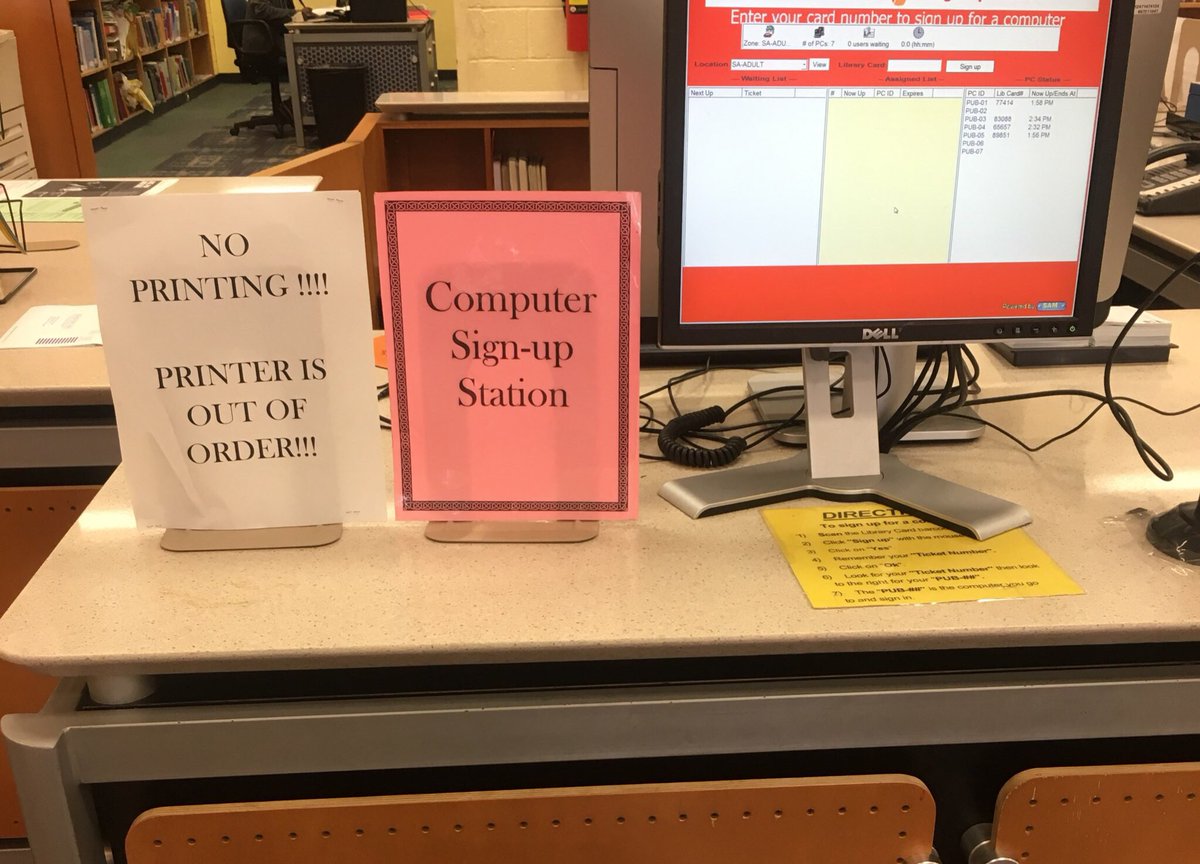 "How am I supposed to know if I can print over here?"
TRY READING A SIGN. THIS ONE, IN PARTICULAR.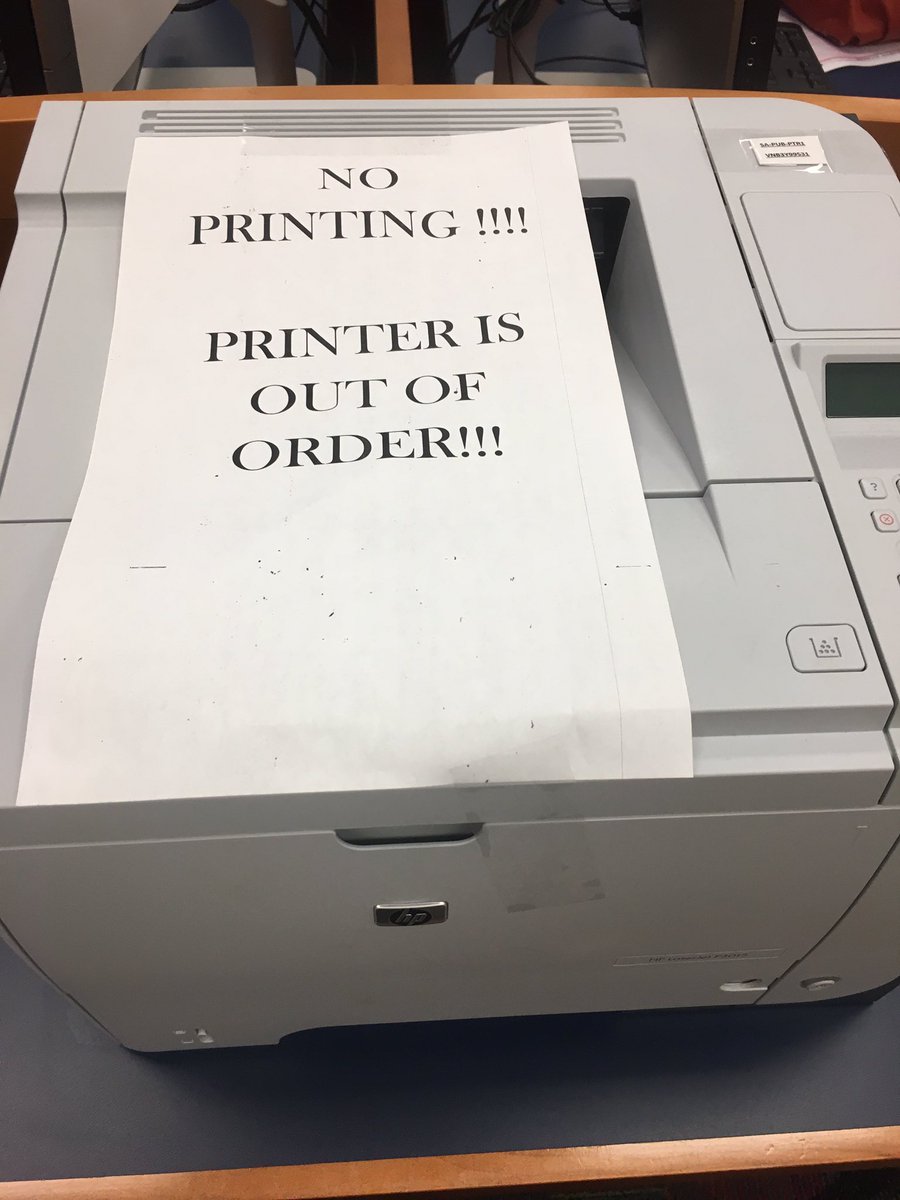 "Excuse me, is the printer out of service?"
If the sign says it…I'm assuming it's so.
"I need to print out my job application. I should have known before I signed up that I couldn't print." You're absolutely right. I bet if there were signs posted…oh wait.
"Oh, I can't print over here?"

NO, THE SIGNS ARE A TRICK
"So, there's no way I can print? What am I supposed to do? My printer at home is out of ink."

Sounds like you've got a PERSONAL PROBLEM on your hands.
"How do I print if the printer is broken?"
"If I print a document, where would it go? I printed something and it's not coming out."
"I just realized there's no printing, I wasted all of my time".
 You sure did.
"So when I print out my things, where?"
NOWHERE. YOUR PAPERS GO NOWHERE.